Who We Are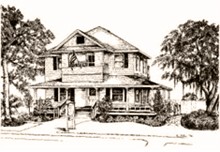 Since 1968, Ascherl Financial Services has offered a range of insurance and financial services for individuals and businesses.
For individuals, we assist our clients' in establishing financial and estate planning strategies that will help them find solutions to their tax, investment and retirement needs while managing risk.
For employers, we're focused on results and compliance.  As brokers working with some of the top companies, we're able to find you the best products while negotiating the least possible cost. Our 84 years of combined experience is your benefit. Our clients include many individual professionals on up to large corporations. Our expertise includes a complete understanding of the PPACA (Patient Protection and Affordable Care Act). We help our clients take advantage of new opportunities the legislation provides while monitoring and maintaning compliance.  
Establishing a relationship with Ascherl Financial Services makes available to you an organization that keeps its focus on your interests. Drawing upon a network of professionals throughout the country, we participate in dynamic business relationships that bring you innovative ideas, excellent service and a cutting edge financial and employee benefit products.